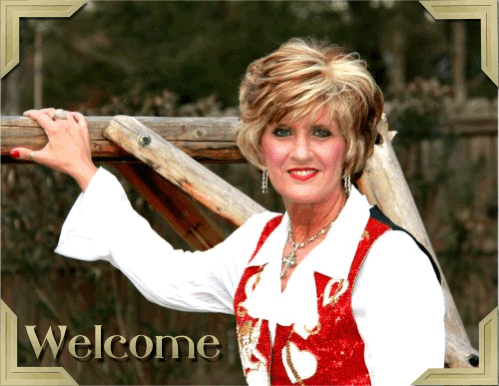 I'm so glad you've made your way to my website, I hope you enjoy some of the music and videos I've posted!  I am a Native Texan and very proud to be a Texan too, our heritage goes back quite a ways, so Texas will always be HOME for me!  We lived in Texas until 2003 when we moved to Louisiana and in the summer of 2015, the Lord moved us back home.  Jerry has a position with CB&I in The Woodlands, TX.,  and I'm very proud of him and excited to be coming back home.  He deserves nothing but the best and has worked so hard to get to this place he's at.
Although I'm not that active in traveling to the Opry's as much as I have in the past, I support their efforts and thank them for giving me the opportunity to perform all the 20+ years I did!
I never did this for attention, actually I think I performed so I could wear the outfits (which I dearly LOVE to wear).  I did it for the folks who gave me the feedback of how much my music meant to them — They felt like I was singing to them
…that's what it is all about, the passion –  and that they got it!